The Carroll County Sheriff's Department, FBI, Delphi Police Department and Indiana State Police are requesting assistance in identifying the person depicted in this sketch, who is believed to be connected to the murders of Abigail J.
A reward in excess of $230,000 is being offered for information leaidng to an arrest and conviction, police said. Sgt. Kim Riley tells FOX59 the sketch is the result of information to the tip line and follow-up investigations in the past couple of weeks. Police said the suspect has reddish-brown hair, stands between 5-foot-6 and 5-foot-10 and weighs between 180 and 220 pounds. They do not know his eye color.
"Abby" Williams and Liberty Rose Lynn "Libby" German were killed in February while hiking in Delphi, Ind., a community of about 3,000 people some 60 miles northwest of Indianapolis.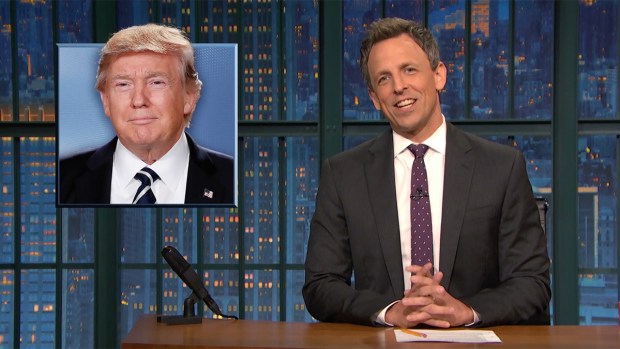 Late Night: A Look at Trump's Vague Health Care Details
Abby Williams, 13, and Libby German, 14, were found dead in a wooded area the day after they were reported missing on February 13. This sketch depicts a hat that might not be accurate. No arrests have been made in the slayings and authorities have not disclosed how the girls were killed.
German was able to capture a photo of a man and his voice on her cell phone before she died. Tipsters may remain anonymous.