KLAS and the Las Vegas Review-Journal both reported that the break-in occurred Saturday morning at 8930 W. Sunset Road in Las Vegas, according to the Las Vegas Metropolitan Police Department. Authorities could not confirm whether a note was left. Dean Heller's office lobby.
Police added they were investigating the incident and confirmed there was no evidence of damage.
Dean Heller, R-Nev., is shown during a press conference at the Grant Sawyer State Office Building in Las Vegas.
KLAS also reported, citing an unnamed source "close to the story", that a threatening note was left in the office.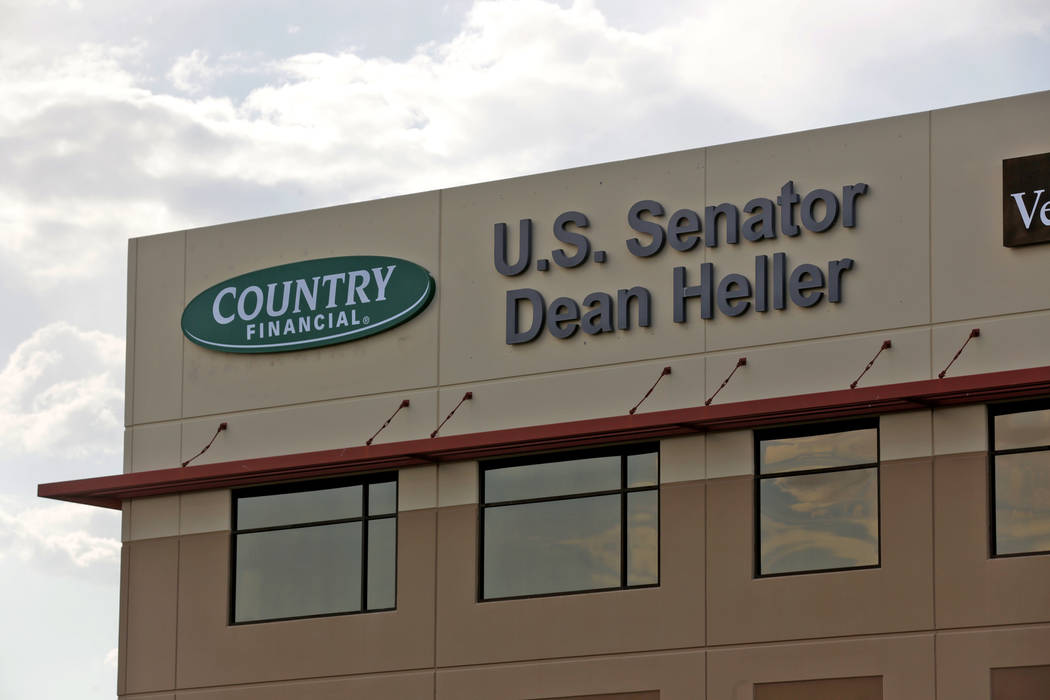 Report: Threatening Note Left At Sen. Heller's Office After Break-In
A spokesperson for the senator declined to comment, saying the office "can't comment on or discuss ongoing investigations".
Heller had been thrust into the national spotlight over the Trump administration's effort to repeal and replace ObamaCare.
Heller has recently been the subject of pressure to support the Senate GOP's new health care bill and in the hot seat over his wavering support of the legislation. All Democrats oppose replacing the Affordable Care Act, meaning Senate Republicans can only afford to lose two of their 52 votes.