The third matchup started out with Werdum's now-patented opening with a running flying side kick attempt that missed by a mile. Overeem misses with a winging strike. Alistair is holding his hands low here.
Fabricio ended the round with a huge spinning back kick. Head kick attempt from Werdum, but it doesn't find the target. Werdum partially blocks the strike and then fires off a kick of his own. Overeem initiates the clinch but Werdum breaks it up and gets the fight back standing. Werdum with a forward flip kick that fails in the finest Harold Howard tradition. Right hand from Overeem.
Alistair Overeem had to hold on for dear life at the end, but his reward for making it the distance was a victory even after a shaky final round against Fabricio Werdum. Fabricio with another snapping kick to the body. He is going to need to get busy. Round one comes to an end. That may have been more to Overeem's advantage, as he hung back and looked to counter a somewhat hesitant Werdum, which in turn led to Overeem scoring the crisper and more significant blows early on. Probably a smart decision.
The feeling out process would then start with a few kicks by both men. Overeem broke the tie by narrowly defeating Werdum by majority decision inside the Octagon.
Overeem appeared to edge the second round here and the third was clearly in Werdum's favor after flooring Overeem and controlling him on top, but the first was open to debate. He begins working some short shots from the top. Overeem lands a right hand. Werdum with a leg kick. They clinch and Overeem followed him to the ground surprisingly. Incredible combination from Overeem. Werdum has lost two of his last three. The Brazilian circles and then leaps in with a combination that lands. Alistair replies with a jab. Werdum somehow ate that shot. Werdum charges in with a combination. A knee lands for Werdum.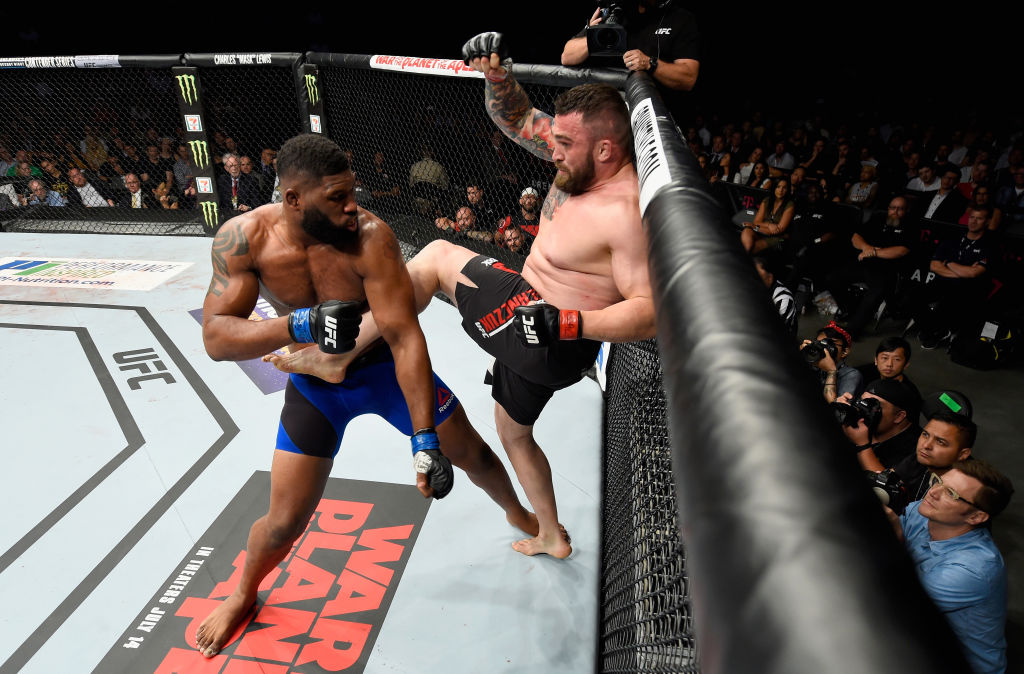 UFC 213 Results: A Patient Overeem Survives Late Barrage from Werdum
Potentially unsafe spot for Overeem here despite being on top given Werdum's submission skills. They first fought in Pride FC in 2006 with Werdum winning by submission. Werdum rushes in with strikes.
A couple years ago, this is a no-brainer - Pettis all day and twice on Sundays - but Miller has dealt with the Lyme disease that had him looking washed up and rebounded nicely, while Pettis has been the one who has looked washed up in recent outings, fighting tentatively and wilting under forward offensive pressure. Werdum catches it and goes for a takedown. This is not good for Overeem.
Overeem took a far less aggressive route.
Another body kick for Werdum.