President Trump made a statement - literally - as his White House became the first in almost 20 years not to host an annual iftar dinner celebrating the Muslim holy month of Ramadan. "It wouldn't bother me", Trump said last June.
Greeting fellow citizens, "particularly my Muslim brothers and sisters", he said: "May this joyous occasion, which marks the culmination of the period of fasting and prayer during the Holy month of Ramzan, bring happiness, peace and prosperity and be an opportunity to rededicate ourselves to serve humanity. We should all resolve to live in peace and unity in our great country, which is the envy of many less endowed nations".
Prime Minister Hasina will share the Eid joy with people from all walks of life, followed by judges and foreign diplomats, at Ganabhaban starting from 9am.
But formal celebrations didn't begin until 1996, under the Clinton administration, The Post said.
"Don't let us forget to continue to assist our leaders in all the tiers of government with prayers, so that they can lead us aright and move the country forward in all ramifications".
CNN, citing two unnamed administration officials, also reported that Secretary of State Rex Tillerson turned down "a request by the State Department's Office of Religion and Global Affairs to host a reception marking Eid al-Fitr".
Neither the president nor members of his family who are Jewish attended the White House Passover Seder in April.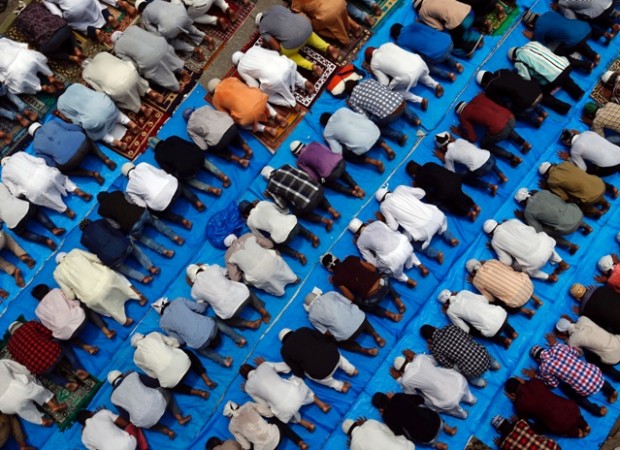 Trump sends greetings to Muslims but scraps White House event
Thousands of Muslims gathered at the Gedu Mia Mosque at Tripura?s Agartala on the eve of Eid-Ul-Fitr to offer morning prayers to mark the end of Ramadan.
Instead, on Saturday night he released a brief statement saying, "Best wishes to all Muslims celebrating Id al-Fitr".
Since then, Trump's Muslim ban has materialized, albeit in altered form.
Still many Muslim Americans are understandably anxious about a president who took such extreme anti-Islam stances as a candidate and has since sought to pass them into policy. Mr Trump has come under fire for his history of anti-Muslim rhetoric on the campaign trail.
Delta State Governor, Senator Ifeanyi Okowa has congratulated Muslims in Delta State, Nigeria and all over the world on the occasion of the 2017 Eid-el-Fitr celebrations.
We've got more newsletters we think you'll find interesting.